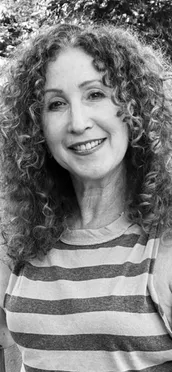 Randi Zimmerman, LCSW-R, CEDS-S
I am a Licensed Clinical Social Worker and certified by the International Association of Eating Disorders Professionals as an Eating Disorder Specialist and Supervisor.
When the pandemic hit and so many people experienced challenges emotionally, mentally, physically and spiritually, so many clinicians became overloaded, and it was difficult for people to find good care. Therapists' schedules became full and I had to turn people away who were reaching out for help. That is when I launched The Time is Always Now Therapy Group!
Treating all ages and many diverse challenges this life throws at us. We employ only the most dedicated and client-centered therapists to form a cohesive atmosphere built on integrity and professionalism.
For over 15 years, I have worked with and currently hold the position of Director of Psychotherapy at Eating Disorder Treatment Collaborative and the F.E.E.D programs.

At EDTC, I work with a dedicated staff of specially trained therapists and nutritionists offering individual, family, and group work. I have been a host as well as a guest on the Chats in the Living Room virtual support group with Sondra Kronberg. Additionally, I work with great determination as the Content Manager on the Chats in the Livingroom Newsletter. While maintaining a full practice, I enjoy training new therapists for the specialty and supervising other clinicians in the field.
Education and affiliations: Master's degree from New York University's, Shirley M. Ehrenkranz School of Social Work in Manhattan, National Association of Social Workers (NASW), International Association of Eating Disorder Professionals, (IAEDP), the Academy of Eating Disorder Professionals (AED), the National Eating Disorders Association (NEDA), founder and former co-chair of the Parent Action Resource Committee (PARC).
Randi is a lover of NY and all its beaches, mountains, and forests, and is most rejuvenated and replenished when in nature! She is crazy about yoga, Dr. Seuss, Winnie the Pooh, dogs, horses, skiing, flowers and fairies.
Our team strives to develop compassionate, effective treatment for those who are struggling and wanting relief, solutions, and change.
If this is you, then, the time is always NOW!
---
Melissa Eckstein, LMSW
You are braver than you believe, stronger than you seem, smarter than you think, and loved more than you know." - A.A. Milne, Winnie the Pooh
Sometimes you may not feel strong, brave, smart or loved, enough. Sometimes, life just turns us upside down and inside out. Whether you are seeking to change lifelong patterns or addressing a current stressor or upheaval, I can help you uncover your own unique strengths and abilities in a compassionate, confidential, creative and skillful manner.
Areas of expertise include behavioral and mood issues, anxiety and depression, trauma, adjustment disorders, grief and loss, addiction, disordered eating/body image disturbance, relationship conflicts and medical based psychotherapy.
In addition to my position as Psychotherapist at The Time is Always Now, Therapy Group, I serve as a Medical Social Worker at Mount Sinai South Nassau, conducting psychosocial assessments and coordinating post hospitalization services for two decades.
Working on the front lines throughout the pandemic, I fully appreciate the toll it has taken on my colleagues. I sincerely invite all health care workers to take this time to seek the support and self-care they so deservedly need without delay.
Additionally, I supervise students in training to become certified mental health professionals. I currently serve on the Alumni Board of Long Island University. Previously, I held successive roles at organizations such as Health Insurance of Greater New York, Bellevue Hospital, Central Nassau Guidance & Counseling Services and Zucker Hillside Hospital. I earned my BA degree in Psychology at Long Island University and a master's degree in Social Work from Adelphi University.
I have dedicated my extensive career to providing compassionate and supportive counseling for clients with a wide range of mental health issues. I also enjoy walking, fitness and spending time with my family.
If you are considering therapy, the time is always NOW!
---
Sarah M. Fiore, LMHC-LP, NCC
Focus on the step in front of you, not the whole staircase!
Do you feel hopeless and trapped in an unhealthy cycle? Do you struggle with being trapped in self-destructive habits? Perhaps this is due to life experiences that influenced your present day thoughts and perceptions about yourself. Are you someone struggling with an eating disorder or an addiction, anxiety or depressive moods? When working with me, you will not have to fix your problems overnight. You will not be made to feel ashamed of where you are in your progress or recovery. We will focus on the small steps needed to get you closer to where you want to be. Sometimes the smallest step in the right direction ends up being the biggest step.
Psychotherapy for all ages in an empowering and supportive environment. Specialized in working with individuals who struggle with Eating Disorders, Substance Use Disorders and co-occurring disorders, such as PTSD, Depression, Anxiety, Bipolar Disorder, Borderline Personality disorder, Suicide ideation, and self -injurious behaviors.
Additionally, I am a primary counselor at Outreach Development Corporation, a residential setting for adolescents struggling with substance use and co-occurring mental health disorders.
Modalities used include but are not limited to, CBT, DBT, Motivational Interviewing, Trauma Informed Care, and Crisis Intervention.
I also conduct trauma-informed groups, self-injury behaviors groups, and family interventions.
My goal as a clinician is to help you develop the necessary skills to face life's adversities; to heal the wounds and to guide you towards a rich and rewarding life. You possess unique strengths that will be explored, uncovered and cultivated. Throughout the process, you will guided and empowered to achieve your goals, to live your most authentic life!
If you are looking to take the first step in your healing and recovery journey, the time is always NOW!

---
Lisa Kamna, MS, LCAT
Verified by Psychology Today

No art making necessary. At this time I offer both in person and virtual appointments.
Feeling stagnant or out of control can manifest itself into many symptoms of anxiety.
Negative self-talk, eating disorders, disordered eating/body image and poor communication can contribute to unhealthy relationships with our loved ones. Managing emotions and identifying the root of our behaviors is the first step to creating a more fulfilling and enjoyable version of ourselves, all while highlighting our strengths and positive attributes!
I am trained to utilize art as a modality of communication though no art making is necessary. Collaboratively we will develop your style of therapy in a safe and confidential space. The stigma to therapy being rigid and invasive will be proven misleading throughout our time together.
My experience working with various populations will leave you confident that I am a suitable fit to help guide you through any issues you are facing. The time is always now!
---
Natalie DiLascio, LMSW
My truest passion is the opportunity to guide and support children, adolescents, and adults through the myriad of life's challenges. Using warmth, humor, genuine curiosity, and deep empathy we can develop authentic and powerful therapeutic connections which will lead to growth and change.


Young people are experiencing more stress than ever before. In order for anyone to flourish, they must be able to manage their emotional world and translate that into actionable growth. With patience and compassion, the individual can develop an effective means of expression resulting in better life satisfaction and improved relationships.


Through my training as well as life experiences, I have learned the value of the therapeutic relationship and its profound impact on those who partake. I entered this field because I believe it is vital for other young people to formulate healthy coping mechanisms, active listening techniques, short-term relief, and long-term solutions.


Therapy is a partnership, and we will work together to reach your goals. In my care, we will cultivate a safe, non-judgmental, confidential, and supportive environment for your journey of healing, self-discovery, personal evolution, and sustainable change.
My approach is relational and individualized and practiced through a trauma informed lens.
I work from a strengths perspective and treat each client as a unique individual.

In addition to my position as a Psychotherapist at The Time is Always Now Therapy Group, I have two years of experience working at Mount Sinai West hospital helping patients and families navigate the challenges of healthcare and chronic illness. I have helped adults across the age spectrum navigate issues ranging from critical illness, grief, and bereavement, to life transitions and complex family dynamics.
In my free time, I enjoy spending time with my family, reading, and playing tennis!